CONTENTS:

Tuesday, Week Eighteen: 01/05/01
No pinching or punching, please, we're in mourning.
---
The End of Goodbye, Cruel World!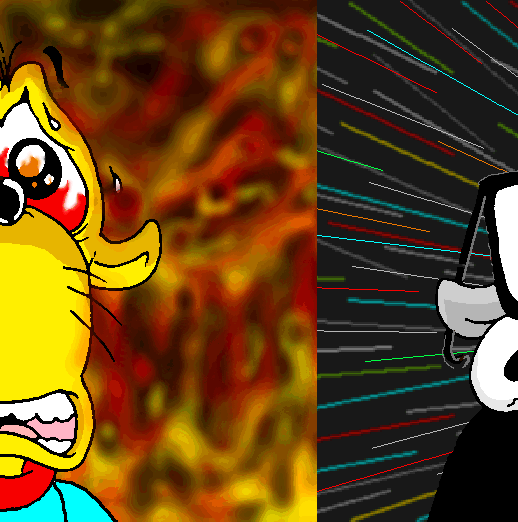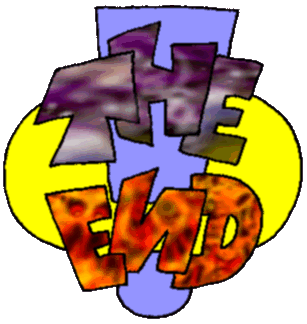 ---



And that's how it all ends.

There's nothing you can do about it, so don't get all depressed and go leaping off cliffs into the North Sea or anything melodramatic. There will always be The GCW Archives to let you remember the good times. Because that's what it's all about, really. As long as GCW lives on in our memories, then it hasn't really come to an end at all. If you take a piece of GCW with you wherever you go, it will remain with us, even after its death. Let us now observe a respectful minute of whitespace (or in this case, blackspace) to remember "Goodbye, Cruel World!"

.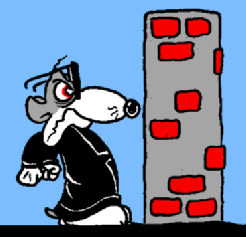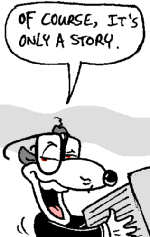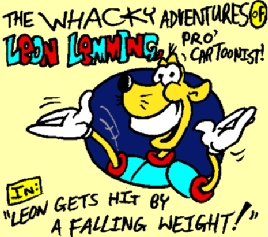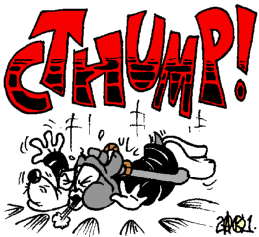 .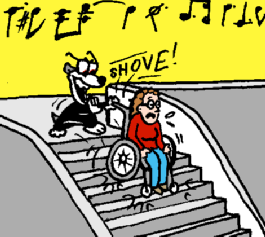 .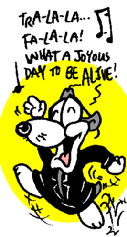 .
.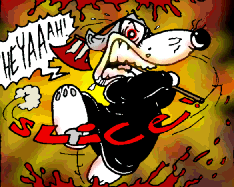 .
.
.
.
Tomorrow, I'll be posting up a final eulogy for this web-comic, going over what has happened in GCW since it all began, and where it might have gone had it not finished so abruptly. So don't erase your bookmark for GCW just yet.
---

Due to Leon being damned to Hell and all, he is unable to update his web-comic at present.