CONTENTS:

Wednesday, Week Eighteen:02/05/01
And now, the eulogy.
---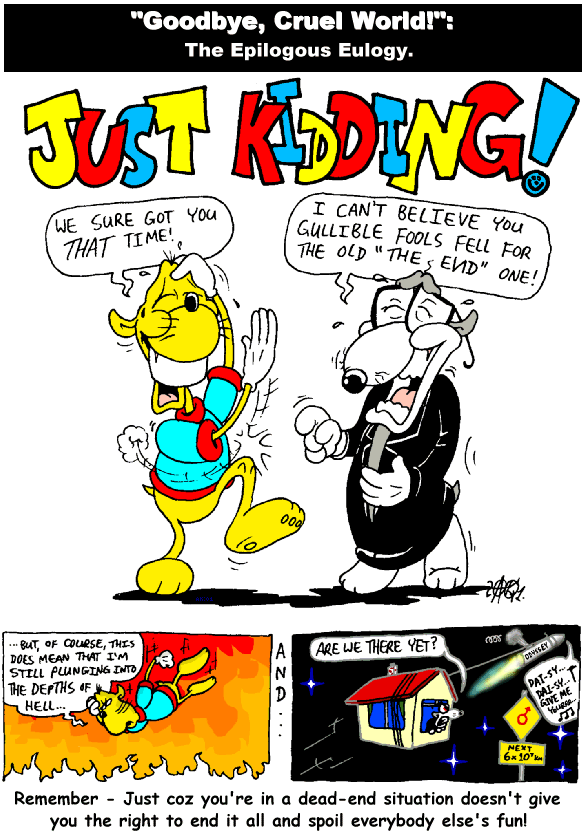 Yes, it seems that I've picked up a few techniques from people who stand on the top of tall buildings and threaten to jump.
To find out more about such people, read Today's News.
---

Due to Leon being damned to Hell and all, he is unable to update his web-comic at present.