CONTENTS:

Tuesday, week sixteen: 17/04/01
---

Leon's whacky adventures in becoming a cartoonist continue...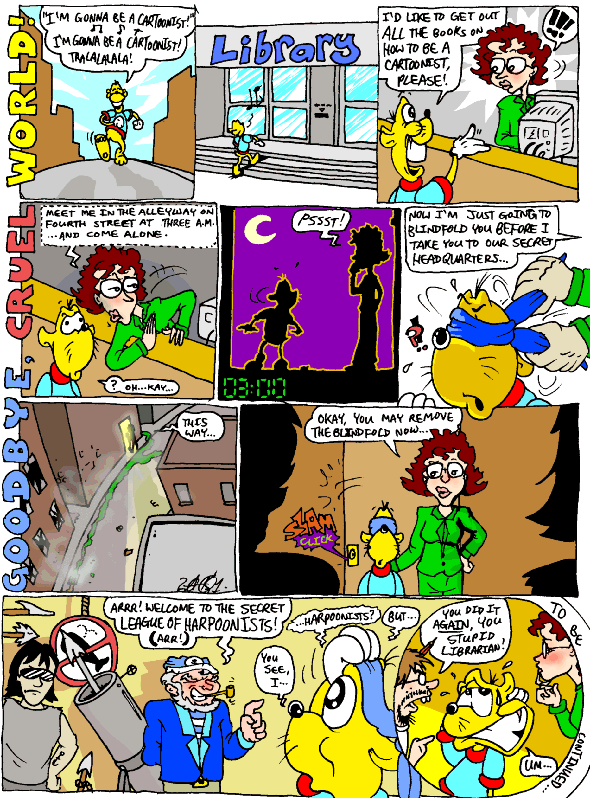 ---

Wasn't that corny? The terminal punchline hardly justifies an entire whole-page comic, one might argue; why, "User Friendly" could have done this cartoon in three panels!
Yes, yes they could have, but then again, would you rather see this cartoon played out by full-colour characters or by cut-n-pasted B&W stick figures whose flies poke out of the front of their jeans?

---
CLICK HERE TO VISIT LEON'S SPANKING BRAND NEW WEB COMIC!