CONTENTS:
Thursday, Week Sixteen: 19/04/01
---

I know you don't really care, but I do and that's reason enough for me to justify posting the following cartoon...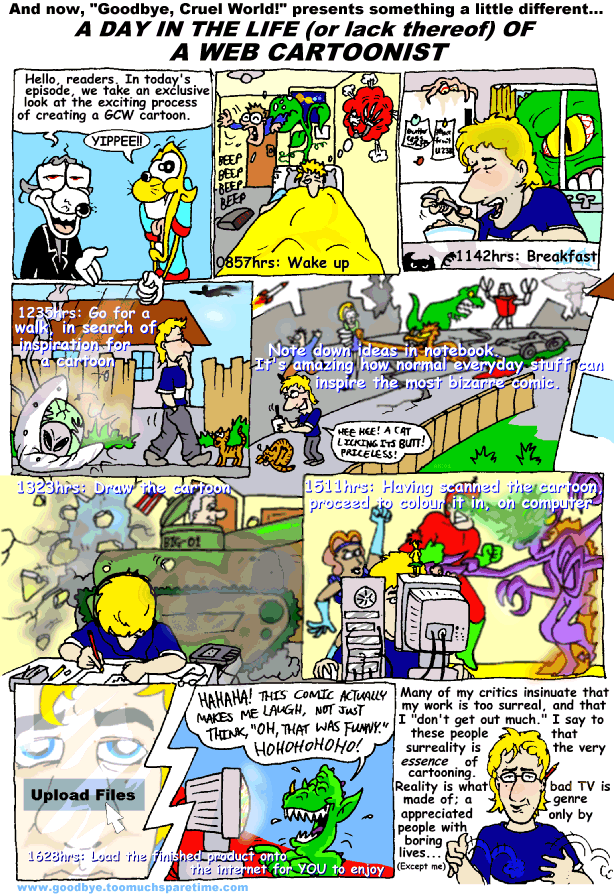 ---

Wow. What an ego trip. I'm glad I'm not like THAT particular web-cartoonist. Man, he's got some issues to deal with. Who the heck does he think he is, anyway? A starving artiste? Yeesh, I can draw better than him! He SUCKS! I RULE!!! I CAN BEAT HIM ANY DAY OF THE WEEK!
I REIGN SUPREME!
A GOD AM I!
Ahem.
---
CLICK HERE TO VISIT TODAY'S EPISODE OF LEON'S NEW WEB COMIC! (please)
Here endeth a week of web-comic-themed GCW episodes. But the'll continue, in the near future...
Click heere for the first one this week, about the horrifying birth of a web-comic