CONTENTS:

Thursday, Week Ten: 08/03/01
---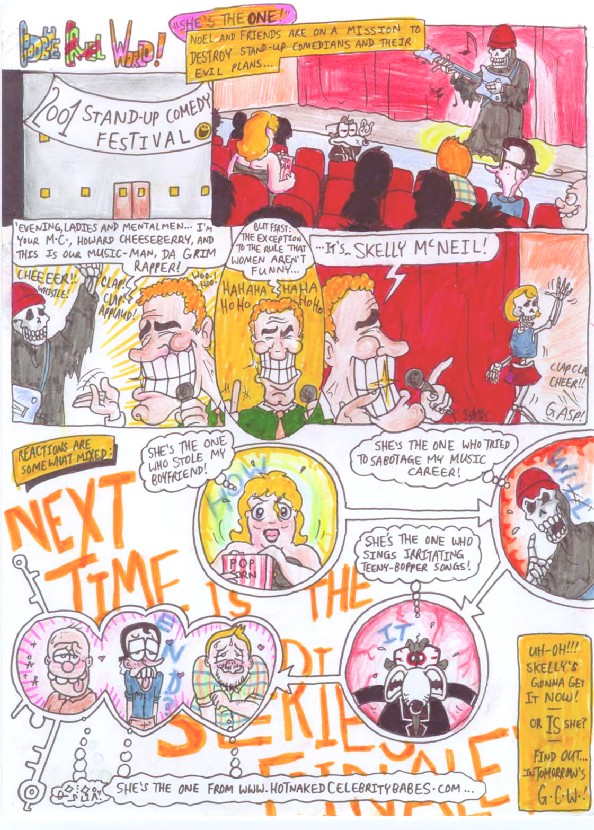 ---
---

Ooh, ooh! Will Skelly finally get her comeuppance? Will SUCs continue to assault mankind with the evils of society? Will Howard Cheeseberry be attacked by an angry mob of funny women with no sense of humour? How's it all gonna end?

I hardly know, since I haven't drawn the damn finale yet! Just come back tomorrow and find out. There might even be a celebrity appearance or two...