CONTENTS:

Sunday, Week Twenty-Two/Three: 22/05/01:
---
We interrupt our regularly scheduled cartoon to bring you something a little different...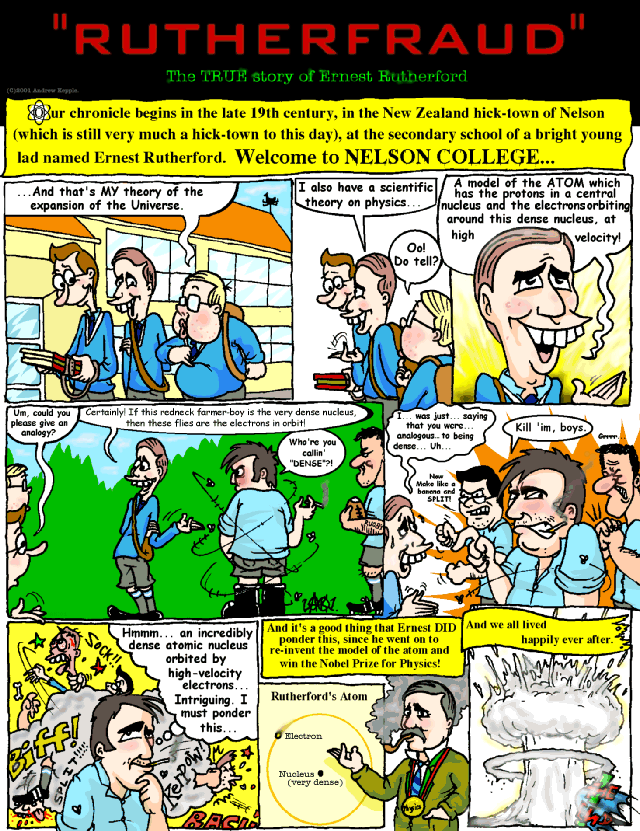 Wasn't that mean? Especially since it was drawn by me, a Nelson College "Old Boy." I should know better. Where on Earth would I get the idea that Nelson College is full of rugger boys who like to torment the academically inclined????

(-;
---

Due to Leon being damned to Hell and all, he is unable to update his web-comic at present. But soon he'll be back into it again, you can bet your last kopek.