CONTENTS:

Thursday, Week Thirty.
26/07/01: The "If I Don't Get Off My Ass And Do More Than One Comic A Week I'm Not Going To Get The Storyline Up To Where It Needs To Be By Its First Anniversary" Sepcial!
---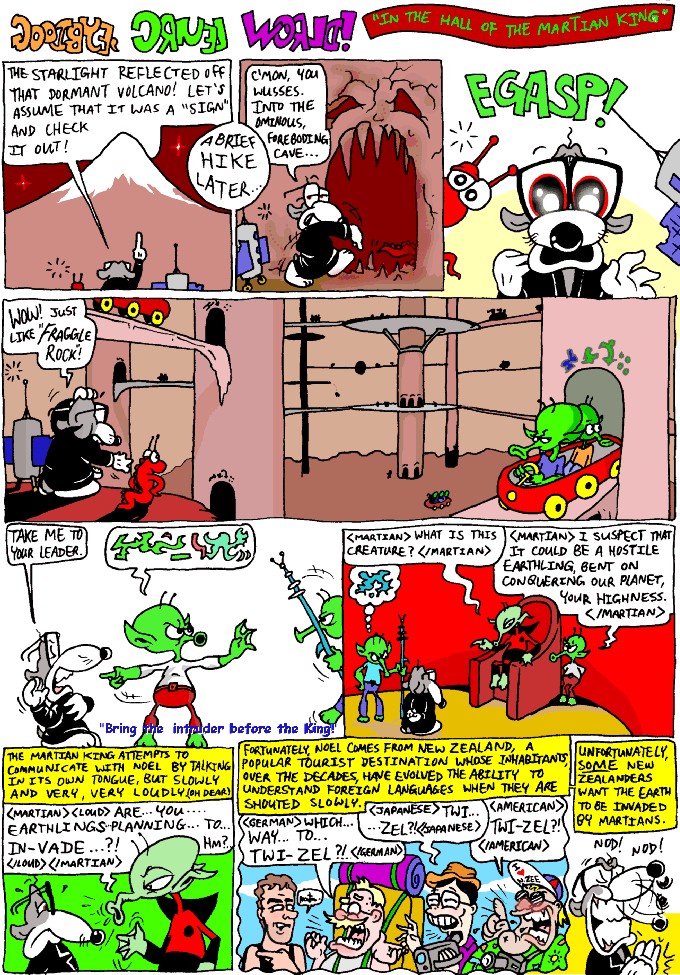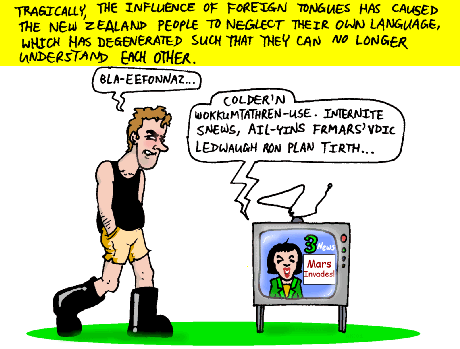 That's right, I'm going to have to get my act together, since I've already planned the storyline leading up to GCW's first anniversary (January 4). So expect more than one cartoon a week from now on. And if I don't manage to do this, please feel free to send me some offensive e-mail, raving on about how I should get my A into G and I should get my S together, for F's sake. In the meantime, take a look at this: Scott McCloud's 24-Hour Comic Challenge - can you make a 24-page comic in exactly 24 continuous hours? Maybe I might do a GCW 24-Hour Comic. If it started out being typically surreal (like most GCWs), then imagine how twisted up it would get by the time I've been awake for 23 hours!
---

The ASCIIs... coming soon... later.