CONTENTS:

Wednesday, Week Six: 07/02/01
---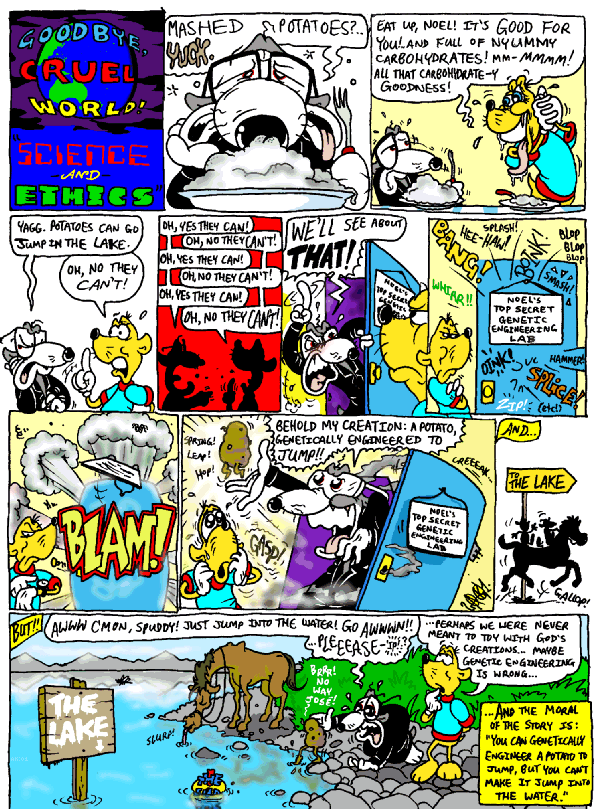 ---
Let me just say that in the final frame, that is the best darn picture of a horse I've drawn in a long time. And I've never been too good at drawing horses.
I *LIKE* this GCW episode. I can even hear the ominous orchestral background music thundering away in the "Behold my creation..."/"Gasp!" frame. If only I'd drawn this cartoon earlier - it seems to portray Noel & Leon perfectly: Noel - the depressive, crazy one; Leon - the slightly more sensible realist. I rate this cartoon 10/10 on the GCW scale of 1 to 10, "An Incredibly Humorous Observation Of Public Transport" being zero, and this episode being 10.

Oh, and if you don't know why there's a horse in this cartoon instead of Noel's van, then you are obviously not taking GCW too seriously. Good for you!