CONTENTS:

Wednesday, Week Twenty-Five:
25/06/01:
---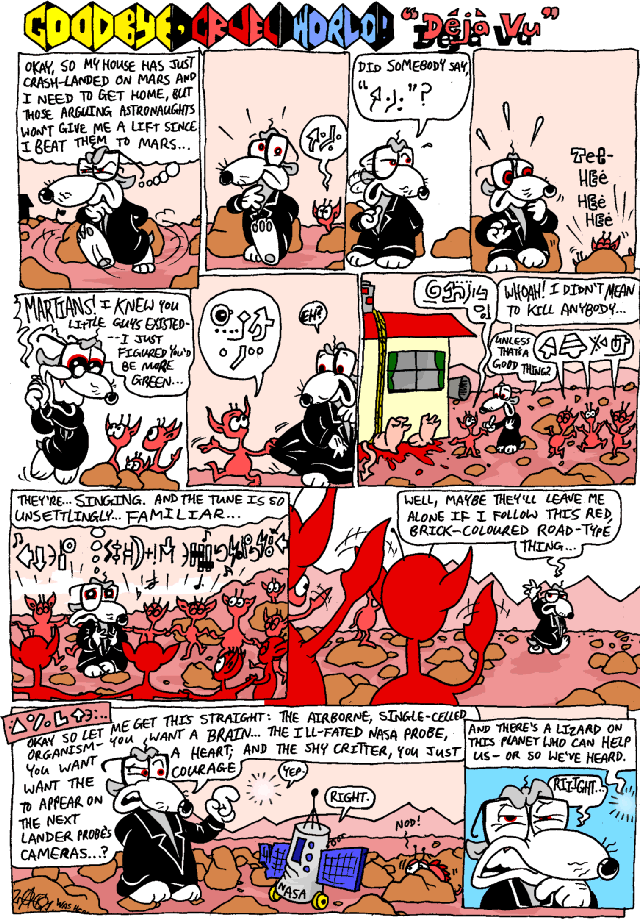 Can you guess what the subtle references in this cartoon were to? Oh well, if you only had a brain, you'd know what it was, because because because it's so obvious. Meanwhile, prepare yourself for the next cheesy update... on Thursday!
---

The ASCIIs... coming soon... later.