UCSA DRAGON COMICS 2004

25/07/04: Let's Get Political! (Printed: May 26, CANTA Issue 11)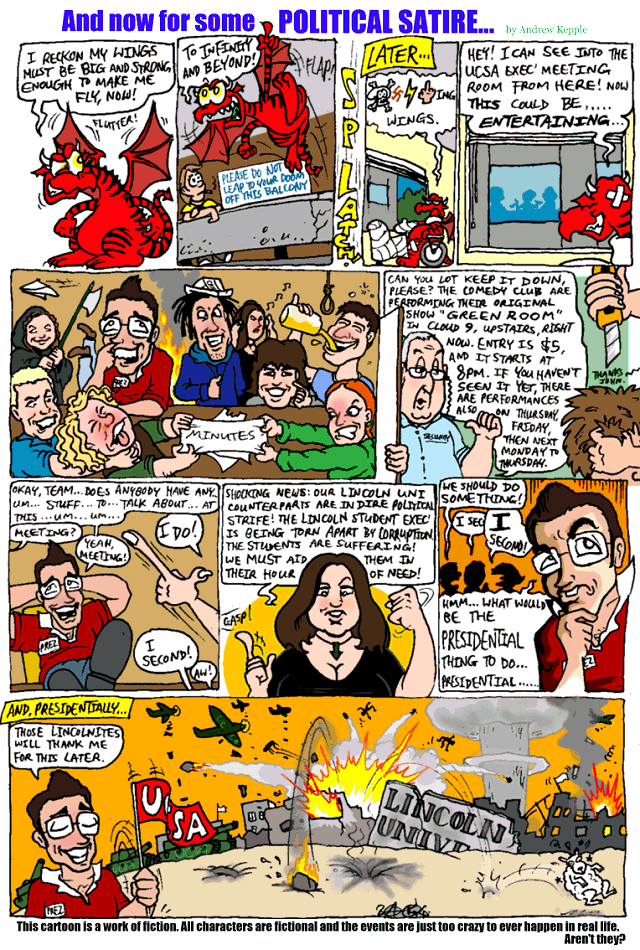 Our student President is a lot more competent than certain OTHER Presidents who bomb places... OR SO WE THOUGHT. At the time of posting this comic online, president Pete Martin has resigned (of his own free will? Yeah whatever) because of some misguided actions that he had made earlier this year and then attempted to cover up. Oh well. The Exec had a good old laugh at the caricatures, and Pete even took it in good fun. But I digress...
---
---
First Dragon Comic|Next Dragon Comic|TmsT ComicPage

---