UCSA DRAGON COMICS 2004

Ignatius in Wonderland (Printed: May 19`, CANTA Issue 10)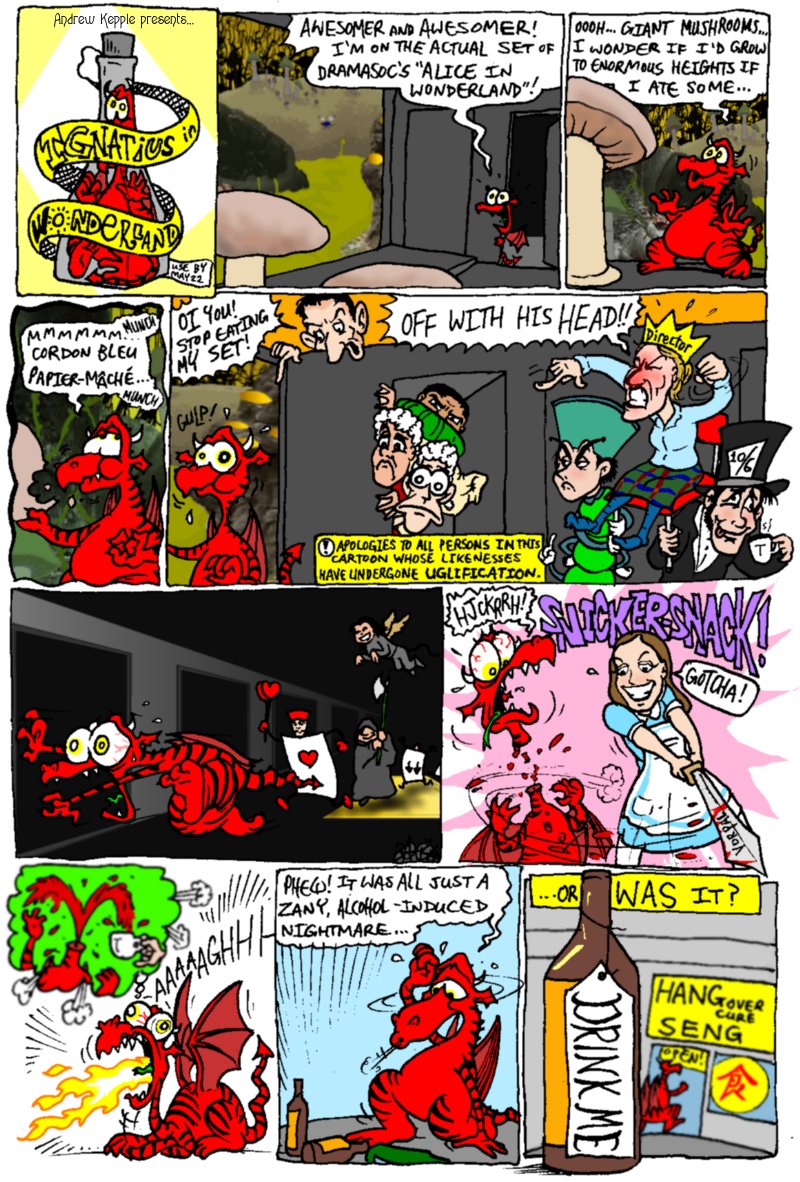 Alice in Wonderland was being performed by the University of Canterbury Drama Society at the time that I drew this, and I was involved backstage. I made the computer-animated backgrounds that were projected onto a screen behind the actors - as you can see in the cartoon, where I've used actual screenshots from some of my animations. They were all made in Flash, so I'll post them on the net someday soon...
---
---
First Dragon Comic|Next Dragon Comic|TmsT ComicPage

---