CONTENTS:

Monday, Week Thirty-Two
06/08/01: The "Penultimate Episode Of Series Three" Special!
---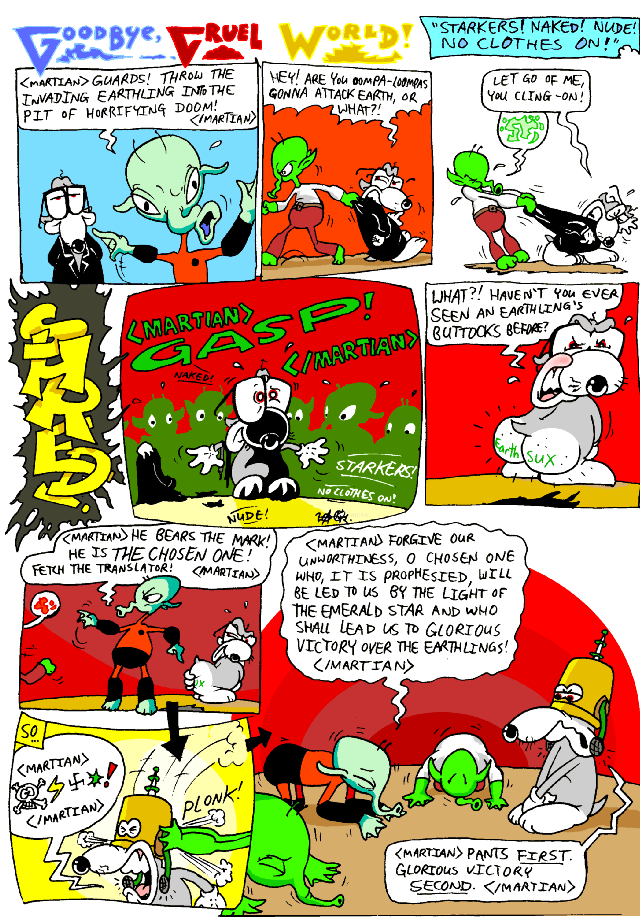 How come Noel's so uncomfortable with his nudity, when Leon goes around with no pants on at all? I guess that's just another reason why Noel and Leon are complete opposites.
If you're a die-hard-core GCW fan, you'll tattoo "Earth Sux" on your buttocks, too!
So, as series three draws to a cadence, GCW's first ever *holiday* also impends. That's right - no more GCW for a few weeks - how will you survive? Well, I'll leave you with another double-page MIDI-musical next week, and tell you what date to come back to GCW on.

But in the meantime, Click Here For This Month's Newsflash!
---

The ASCIIs... coming soon... or never.