04/12/01: The "Find Out My 2002 Exam Results" Special! 

---
GCW IS UPDATED *AT LEAST* EVERY FOUR DAYS!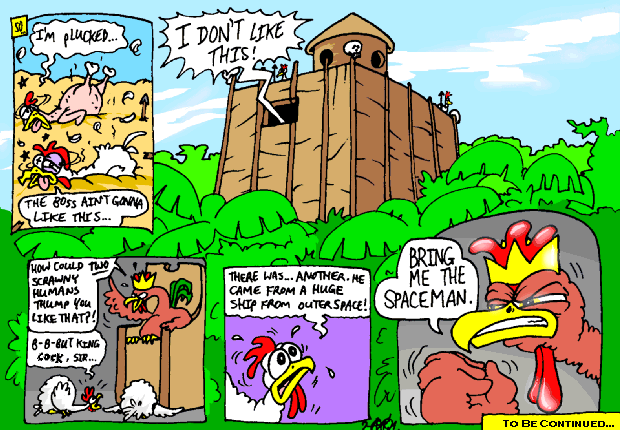 ---
More threads collide! Did I know this was going to happen when I drew the first episode of the "Reality TV Island" adventure? No! And the idea of having the chickens take over a survivor-show island is one that I had ages ago, but my puny Earth brain never thought of using it in GCW until recently. Um, no offense to fellow Earthlings whose brains are not as puny as mine. And speaking of puny brains, it's time for me to find out if I passed anything this year. So I'll just go and check my exam results. If I'm not back in four days, you may assume that I have ended it all.
Today's Quote:
"Any intelligent fool can make things bigger, more complex, and more violent. It takes a touch of genius - and a lot of courage - to move in the opposite direction." - E. F. Schumacher
---
---