28/11/01: The "Mount Etna Violently Erupted On This Day In 1868" Special! 

---
GCW IS UPDATED *AT LEAST* EVERY FOUR DAYS!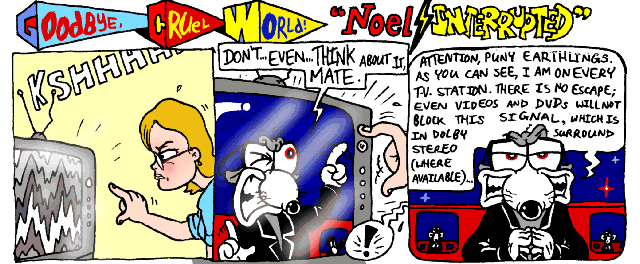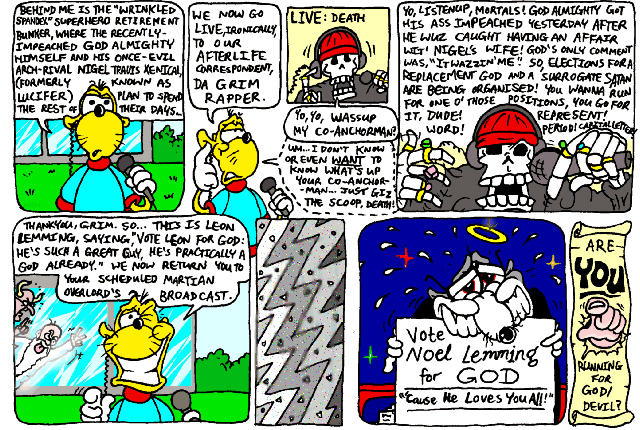 ---
If it wasn't for the miracle of television, this week's episode would be much longer and probably significantly less odd.
E-mail me with your reasons why you would make a good God/Devil. If your campaign is sufficiently cheesy (or convincing), I'll post it here with all the others in the week-long Election Campaign series! (Coming Soon.)
Also coming soon: REAL excuses to have a special. Like Christmas.
Today's Quote: "Strange is our Situation Here Upon Earth." - Albert Einstein
---

GCW MERCHANDISE!
Mouspads and T-shirts and coffee mugs, oh my!
Mousepad-Assisted Suicide
---