UCSA DRAGON COMICS 2004
---
It's Prankin' Time!
Printed: Canta, 2005.. .September? October? Issue #...? Buggered if I know.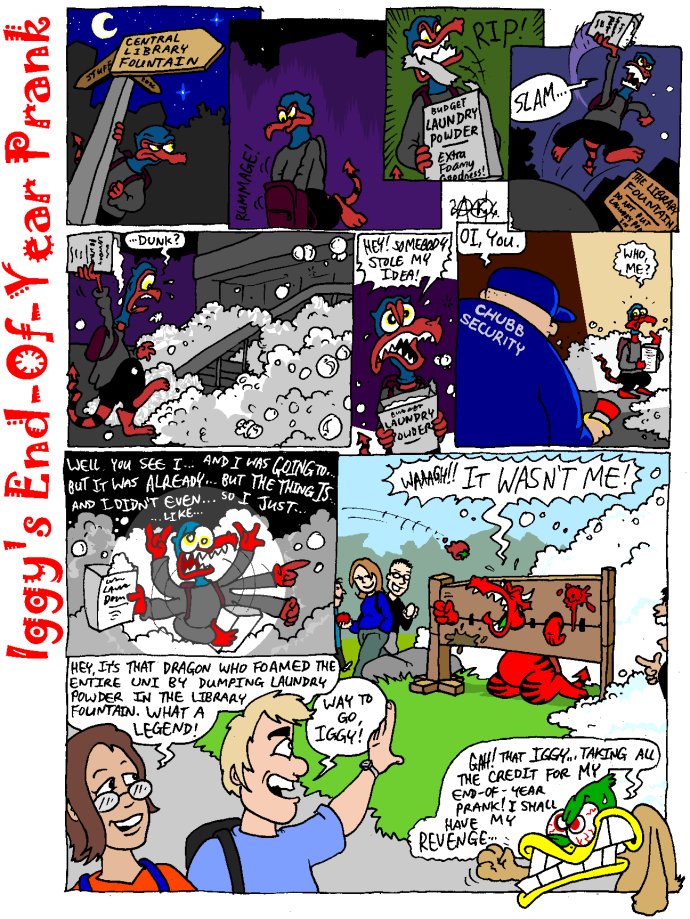 Sadly, the Library Fountain at uni doesn't recycle the water, so it wouldn't foam like other fountains do when students tip various foaming agents into them.
Oh and "Chubb Security" is the actual name of the security guards. You couldn't make this stuff up, folks! Chubb. Hee hee.
---
First Dragon Comic|Next Dragon Comic|TmsT ComicPage

---