CONTENTS:
26/04/04: Guest Comic #5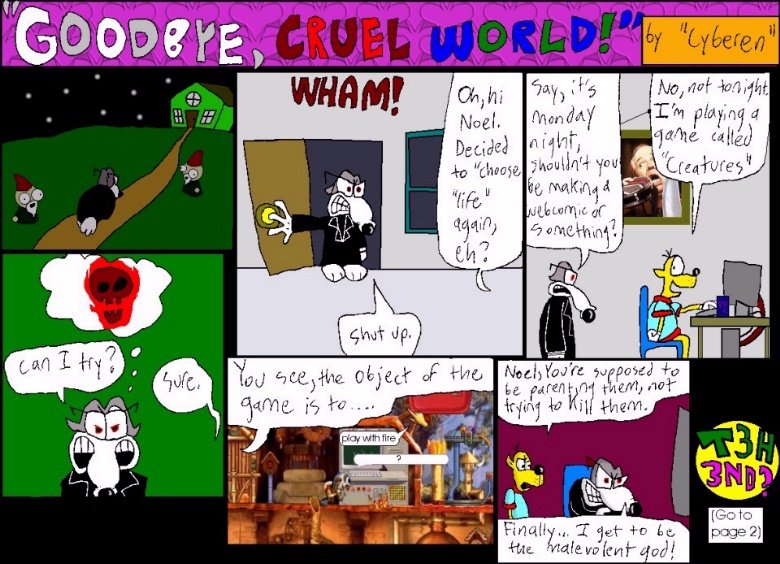 AND NOW, PAGE TWO...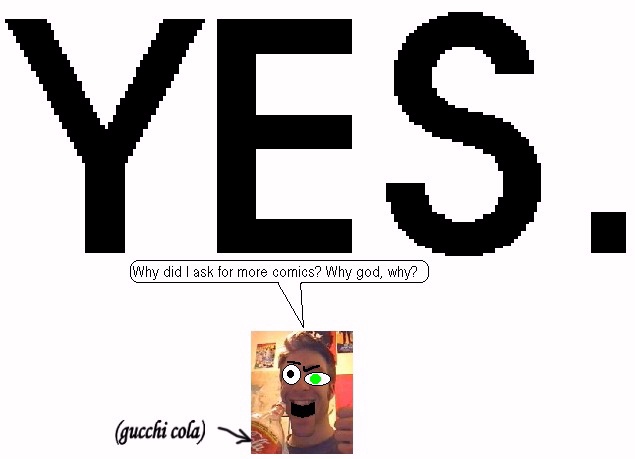 ---
This week's GCW guest comic was brought to you by... ME!

Oh, but it was drawn by Cyberen Broyoshi. Let's all give him a big round of applause, by visiting his Galaxy! It's good to see GCW fans piling on the animutation references in their GCW guest strips, too.
---
GUEST STRIPS are still very welcome! Make yourself famous!

---
The "Goodbye, Cruel World!" series: