CONTENTS:
04/01/05: GCW is back for another term in office!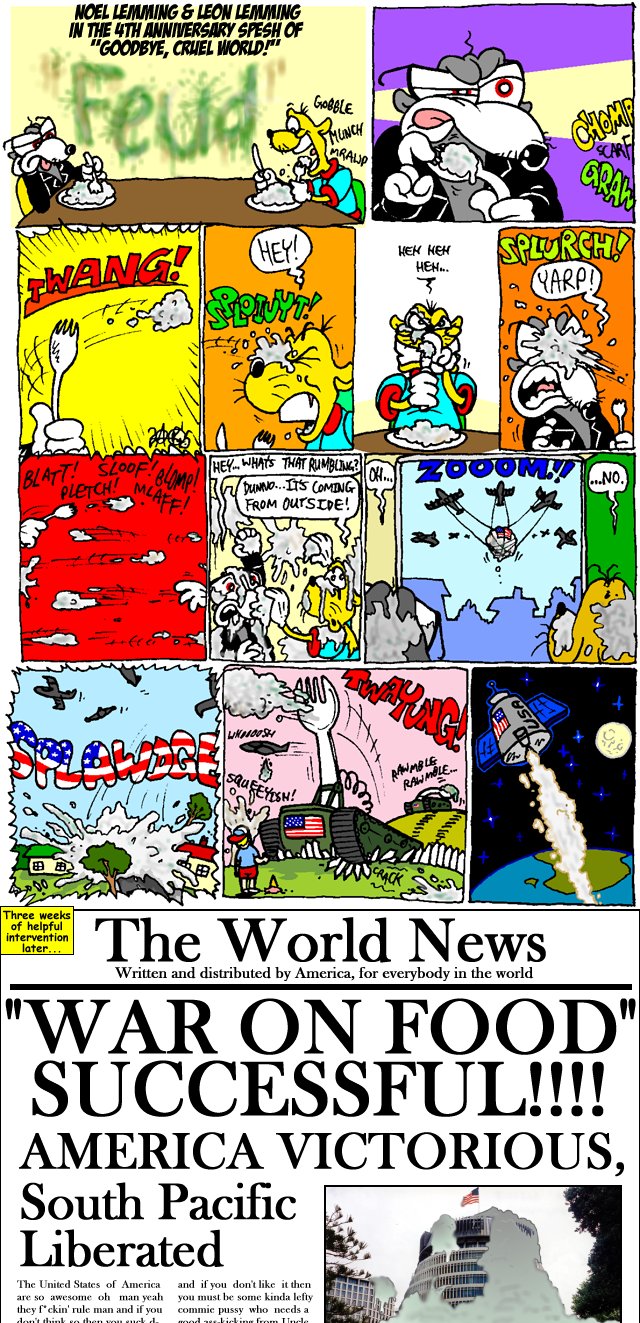 ---
Hey kids, just watch out when you're playing "Paper Scissors Rock" that the Americans don't decide to "intervene" and pummel you and your neighbouring countries with a hail of boulders, cutty-uppy things, and propaganda leaflets.

Well, that was fun. Maybe things will be a little less politically harsh this year... Maybe.
---
The "Goodbye, Cruel World!" series: