27/02/04: Back to Uni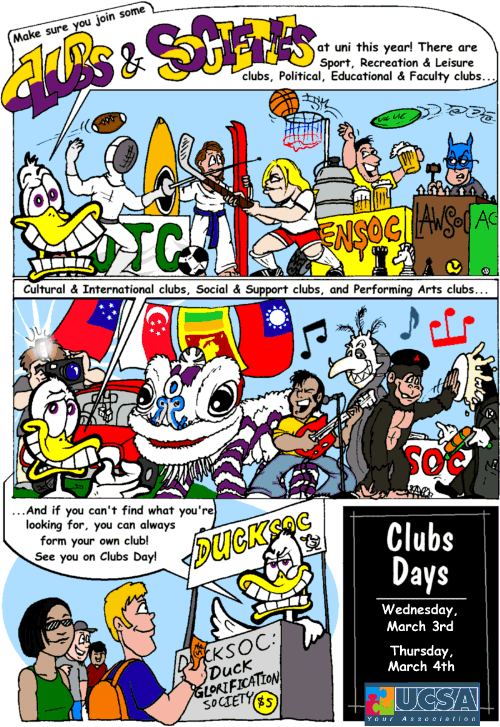 ---
As seen in B&W in the University of Canterbury 2004 Student Diary, along with these other cartoons:

1) Intro
2) Enrolment
3) Halls of Residence
4) Courses that AREN'T Offered
5) Essay Writing
6) Student Politics
7) Being in a Student Protest
8) Exams

BUT NOT THIS ONE!!! 8.1) Exams: THE REJECTED COMIC THAT THEY WOULDN'T PRINT!
Note that "The Foundry" is the name of the bar at the students' association building.
---

---