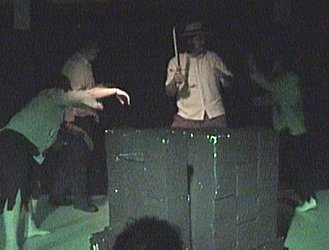 Italian archaeologist, Mario Magnifico-Fettucini-Cappuccino-Dolmio, discovers that the curse of the undead is not just a superstition after all...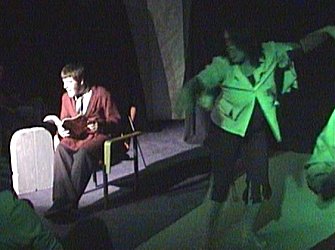 "Welcome, one and all, to a sinister tale
Of creatures half-living, half-dead
Who will rip out your eyes and then feast on your brains
Which they'll first suck right out of your head..."
Drones the narrator in ominous, British tones as the zombies gleefully frighten the audience.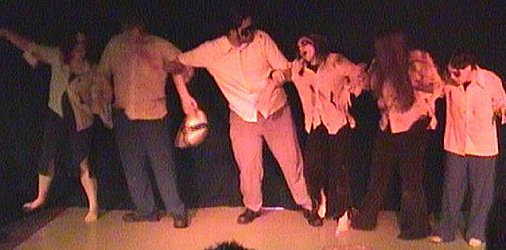 The zombies, singing "Braaaains", escort Mario offstage now that he is one of them.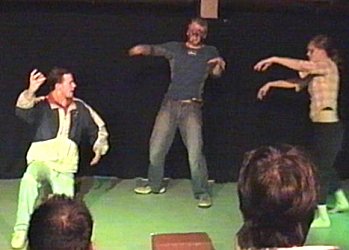 Oh, HORRORS! Our hero Chad's quiet moment alone is interrupted by singing zombies!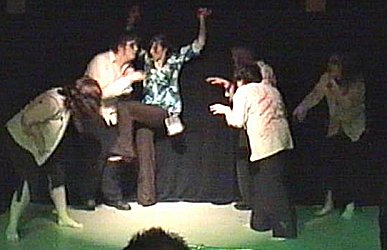 Megan the Vegan gets yogic on the zombies' undead asses. Ka-pow!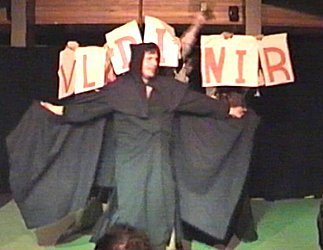 The all-singing, all-dancing villain Count Vladimir introduces himself in his own special way.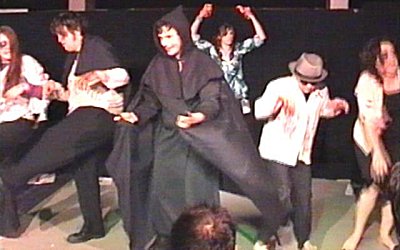 More corny chorus-line cheese with Vlad and the Zombiettes...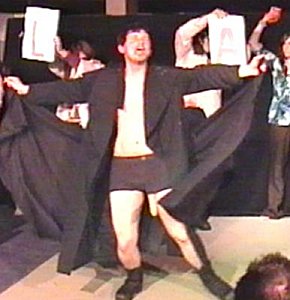 "I am Count Vladimir, Scantily-Clad-imir", sings Vlad as he unveils his final night prank in all its dildonic glory.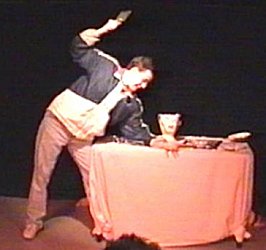 Chad has only 30 seconds to chop off his zombie-bitten hand, to stop the infection. But his soon-to-be-severed hand has plans of its own...
---
Everything on this page is (c)2004 Andrew Kepple. All rights reserved, etc.
---
TmsT Home
---