This Month's Politically Incorrect Thing O Te Wiki!
MARCH: It's MORMON TIME!

---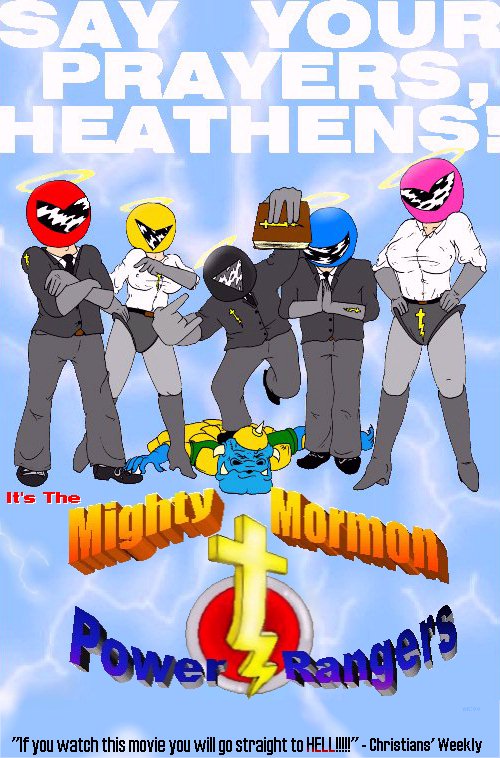 Nothing like making fun of other people's religious values, eh?
One would expect that the trailer for this (hypothetical) movie would generally be shown if the main feature was among the likes of Monty Python's "The Life Of Brian" or the Bat-Man parody "Jesus Christ, Superhero".
---
Note: The P.I.T.O.T.W. is updated monthly.
FEBRUARY: Women's Suffrage MARCH: It's MORMON TIME! APRIL: Why Aussies are all a bunch of racist drongos
---